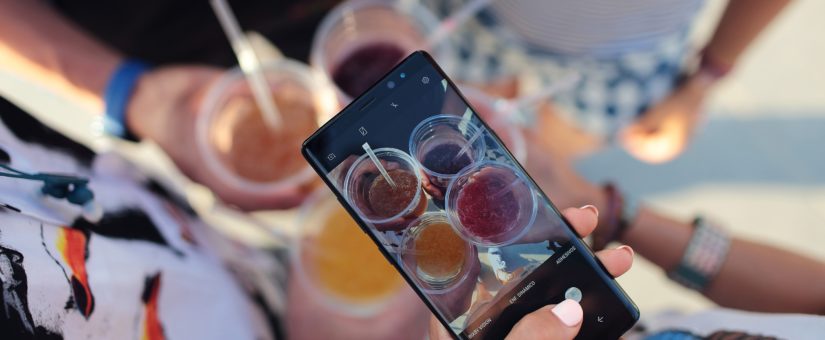 What does user generated content mean? Content you didn't have to create yourself. That makes your job easier. User generated content for hotels includes guest images and videos posted on social profiles about their experience at your property, reviews on TripAdvisor or Google, or blogs mentioning your hotel. You can use this content to expand your brand exposure, reach similar audiences to your guests, and drive more direct bookings.
Your Guests, Your Brand Ambassadors
You don't always need to ask your guests to take pics of their experiences and share them. They already post and share content about their stay at your hotel. Eight out of ten travelers use social media and at least 73% of them log in to an account once a day during vacation. Past guests love to be to share their experiences and will be an advocate for your hotel.
Recognizing the guests' posts and content on your brand's social media channels encourages guest to share your hotel with their audiences. Always tag the guest in the image and identify they stayed with you and are appreciated. Remember to use hashtags.
Set Your Criteria
Of course, you can't and don't want to share everything your guests do. As hoteliers, we know we'd rather not share EVERYTHING our guests post while staying at our properties. When you find potential user generated content, ask yourself, does this match my brand? Or have the messaging that represents the property? Your images and messaging should reflect the sentiment of your brand in all your posts.
Social Content Ideas
Images and videos are the easiest types of user generated content to distribute via social media. Simply tag and recognize the guest and distribute among all your channels. Sometimes we get lucky and user's image tells the perfect story of the guest experience. Contact the guest and ask them if you can use the image in other digital platforms whether an email or on the website. Re-post the content and use it where appropriate. Consistently look for the opportunity to ask your followers on social media to engage with your brand whether following, sharing or liking what you post.
Guest Testimonials & Reviews
Not only are testimonials and reviews a large part your reputation management efforts, they can be used as part of your content strategy. Use snippets of reviews in an infographic and distribute among your digital channels. Highlight the amazing review of your double queen suites on your accommodations page and help validate a potential guest decision to directly book with your property.
Blog Articles & Video Blogs
It's a compliment when a guest is willing to take the time to write about your hotel and include your brand in their vacation blog. Post and share with all your users. Gather enough articles and posts, then a create a website page just about guest testimonials.
Create a Plan & Use Tools
For any social effort to work, you need strategy. It can be simple and work towards a couple measurable goals. Continue to gather and push user content, social media isn't a one-click experience to a booking. It's about building a relationship and keeping your brand top of mind. You must post content consistently and regularly with relevant engaging information.
Utilize tools to help manage and measure social media for hotels which quickly find user content when its posted.
Posted by Melissa Conn
On September 20, 2018
0 Comment